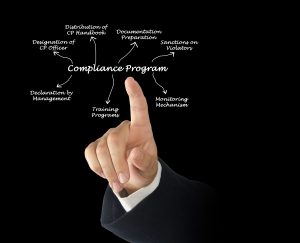 Episodic and ongoing practitioner sanction monitoring is required by the National Committee on Quality Assurance (NCQA), as well as other accrediting bodies. It is also considered a best practice in any credentialing program. Sanction monitoring typically involves confirming the absence or presence of Medicare and Medicaid exclusions, and adverse state and federal licensure actions, contractual actions, professional liability settlements/judgments, privileging actions, government administrative actions, health plan actions, professional society actions and peer review organization actions.
The rigor and frequency of ongoing sanction monitoring has risen substantially since the Accountable Care Act was voted into law in 2010. The law provides provisions that heighten fraud and abuse screening requirements for specific entities involved in the delivery of care, including but not limited to practitioners, hospitals and health plans. Moreover, the penalties for not having a comprehensive ongoing sanction monitoring process in place can be catastrophic to organizations that bill for services for sanctioned or debarred providers.
One of the biggest challenges to organizations that perform credentialing functions is to assimilate new or more frequent monitoring into an already expansive and demanding credentialing program. Putting the appropriate and timely mechanisms in place to monitor sanctions can be time consuming and costly if not performed with a high degree of consistency and reporting feedback.
PCVS offers episodic and ongoing sanction services, which allows organizations to stay on track with accreditation requirements and industry best practices. PCVS is certified by NCQA for sanction monitoring.  NCQA-accredited organizations can be assured delegation of sanction monitoring activities to PCVS will meet or exceed the standard requirements. If your organization is not accredited by NCQA, PCVS can tailor a sanction monitoring package that meets the needs of your organization and reduces the administrative load on your credentialing program.
Contact PCVS today to learn more about our sanction monitoring services and how we can assist your organization in remaining compliant and informed.