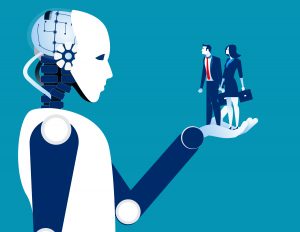 National web-based credentialing applications, provider data warehouses, and web-crawler primary source verifications are having a favorable impact on the efficiency of the credentialing process for health plans, hospitals, health systems and other delivery settings charged with performing credentialing of their providers. Such efficiencies have the potential to reduce administrative redundancies, the time it takes to complete a credentialing investigation, get the applicant to the applicable review committee for approval, and expedite the ability of the applicant to practice and/or enroll with the health plans.
Yet, the application of automation and technology to the credentialing process is not enough. In the absence of efficacy, or quality, we have gained little to achieve the basic objective of credentialing: thoroughly vetting of an applicant to ensure they are who they say they are, have the education and training they claim to have, and have a historical clinical practice pattern that is free of adverse actions. While automation of portions of the credentialing process can certainly identify unusual or adverse findings on an applicant, what is done with that newly-discovered information is paramount to the premise of credentialing, and ultimately to the delivery of safe, quality health care.
If efficiencies in the credentialing process are realized through automation, efficacy, then, is realized and strengthened through the human element. The human element in the credentialing process comes from experienced, knowledgeable credentialing professionals that are trained in what red flags to look for, which may indicate an additional follow up of the applicant. Efficacy is also a result of a credentials verification organization (CVO) program that is certified by the National Committee on Quality Assurance (NCQA) and accredited by the Utilization Review Accreditation Commission (URAC) for applying the highest level of operational and investigatory standards to all aspects of the credentialing program.
Taken all together, the professional expertise of the credentialing professionals, the dually-assessed CVO, both supported by current and emerging technology and automation, the efficiency and efficacy equation is complete. Professional Credential Verification Service (PCVS) is your solution. Contact PCVS today to learn more about how we can be the solution for your organization.